A Match Made in Heaven- Avila Client Mary Bell Howser and Caregiver Lyn Mattheu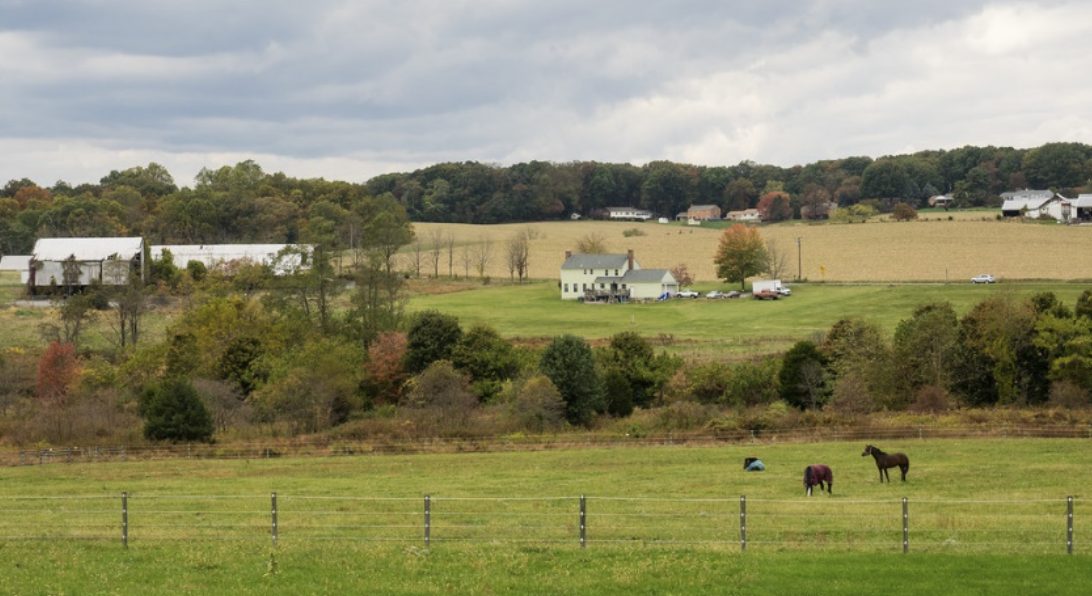 As Avila Home Care celebrates 5 years of our Caregivers serving Avila's Clients, we are delighted to share the story of a special match made 5 years ago and going strong…
Avila Client Mary Bell Howser was born on October 8, 1933, and grew up on a bucolic 66-acre farm near Pikesville, Maryland. Her father was a dentist by trade but owned and operated 4 dairy farms in Maryland, and her mother was a homemaker who also built houses.
"I was different than the other girls in my school- life on a farm with geese, cows, and pigs was a far cry from the fancy houses, cars, and dresses of the other students. But I loved our farm and the animals- especially my pet raccoon and her babies who we named Racki and Chippy. We also had a pet skunk named Herman!"
World War II descended upon their family, and the circa 1700's house that they lived in did not stay warm during the long winters with an oil shortage at hand. "My father boiled water and put it into empty glass bottles to be tucked under the blankets at the foot of our beds to keep us warm. And my mother made goose-down mattress covers to try and keep the heat in while we slept." During the war, the family eventually moved from living in the entire large 5 story house into the bottom 2 floors, which was easier to heat and take care of amidst food and fuel shortages.
"We also changed the farm we lived on from a dairy farm to growing tomatoes to help with the fresh vegetable shortages in the United States."
After graduating from Milford Mill High School, Mary studied to become a dental assistant, a job where she worked for 4 years. Her brother attended the University of Maryland, and one weekend he took her to a fraternity party, where she met her future husband of 63 years. "I married for love, and my father didn't approve of the marriage. While my husband looked for a job we didn't have a lot of money- in those days you ate shrimp if you didn't have money- and boy did we eat a lot of shrimp! I loved lipstick, which was a luxury we couldn't afford, so my aunt used to send me her used lipstick in the mail. My favorite color was a soft pink."
Mary and her husband eventually settled down near Pikesville, where they raised 4 children. At 88 years old, Mary is proud to share that she now has 9 grandchildren and 4 great-grandchildren.
Soon after Mary's husband passed away, her daughter introduced her to Danny O'Brien through Grace Fellowship Church. Danny had baptized her daughter, and the family had a trusted relationship with him.  Mary says, "I love Danny, he is a wonderful person."
They were delighted to learn that Danny would soon be starting a home care company, as Mary was interested in companion care and help around the house.
"Lyn from Avila Home Care started coming to our house about 5 years ago as my Caregiver soon after Danny started the company, and she's become like a daughter to me. Lyn is kind, giving, and such a special person. We are both Libras as our birthdays are in October (mine is the 8th and hers is the 3rd)!"
Mary and Lyn love going out to lunch and getting ice cream, and taking long scenic drives in the country. "We like getting into mischief!" says Mary with a twinkle in her eye.
Lyn shares, "Mary likes to visit where her old house was, and reminisce about playing tennis and going to the community pool. I so enjoy listening to all of her stories and exploring the beautiful Maryland countryside with her!"
Lyn grew up in Elkridge, Maryland, and in her 20's she moved to the Overlea area north of Baltimore. She met her husband on a blind date through friends, and they've been married 25 years and have two children. When her son was born, Lyn started a daycare that she ran until both kids were grown. Her daughter is now a senior in high school, and her son is in college.
"I started working with Avila 5 years ago when Danny founded it. I'd had a few great clients before I was soon matched with Mary. My mother had recently passed away, as had Mary's husband, and it was as if they were looking out for us from heaven and brought us together."
For Mary's 88th birthday in October 2021, Lyn and her husband were invited with the rest of Mary's family to an outdoor crab feast and barbeque.
"It was really nice," reflects Lyn, "to feel such a sense of family at the birthday celebration, and to know that we were loved and included. Even though Mary's husband has passed, you can really feel their marriage's legacy of love, which is inspiring!"
As Avila celebrates our 5 year anniversary, we also celebrate Mary and Lyn's October birthdays, and their match made in heaven!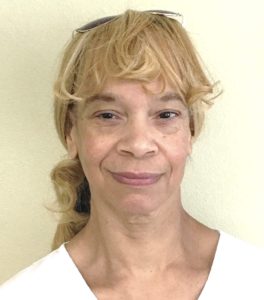 Avila Home Care is proud to have Laverne Branch as a member of our exemplary Caregiving team! Laverne has been named May Caregiver of the Month because she has been a faithful and committed Caregiver since she came to work with Avila in the summer of 2017. She has worked with many clients over the…
Read More...