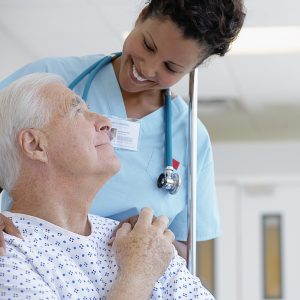 When a beloved parent has Alzheimer's or dementia, they require specialized care from experienced professionals. However, this care does not have to be provided in a nursing home or other elder care facility. Here, the memory care professionals at Avila Home Care discuss how memory care can be provided in the comfort of one's home.
 How Does Memory Care Differ from Traditional Care?
While traditional care is also meant to improve the quality of life of patients, memory care is specifically tailored to ensure those with conditions that impact memory or cognitive ability are able to feel safe, comfortable and secure in their own home. Memory care is rooted in the principle that those who are provided memory care services deserve a consistent routine that accommodates their specific abilities and needs. Memory care specialists do not focus on what patients cannot do; rather, they focus on treating patients as whole people who have unique capabilities, strengths and talents. By providing consistent and reliable care, the distress and discomfort many with conditions that impact memory and cognitive function is reduced dramatically. Memory care services can include meal preparation, transportation services, hygienic care, assistance taking pills and medications, companionship and more.
 Who Benefits from Memory Care Services?
Memory Care services have been specially developed for those with conditions that affect memory and cognitive function. This includes conditions and diseases such as Alzheimer's, Parkinson's, Huntington's, Lewy-Body disease and others. For individuals with these conditions, specialized memory care can greatly improve their daily quality of life and overall well-being.
 What Kind of Training Do Memory Care Specialists Undergo?
Memory care specialists undergo rigorous screening and training to ensure they are able to care for your loved one with the highest level of quality and compassion. Many of the caregivers at Avila Home Care are Certified Nursing Assistants (CNAs) and/or Certified Medication Technicians. As part of their training, CNAs learn about and gain experience in caring for memory care patients. Avila Home Care also provides training as part of the onboarding process. All of their caregivers are overseen by Registered Nurses (RNs), and the RNs assess each client and create a customized Plan of Care that guides the care Avila Caregivers provide.
 What Should I Do If I Believe My Loved One Would Benefit from Memory Care?
I can feel daunting to discuss the concept of care with a loved one, particularly if they are used to being independent and getting by on their own. However, memory care is a critical tool that can provide massive benefits to those with dementia, Alzheimer's and other conditions that impact memory and cognitive function. For many with these conditions, care is not only beneficial, but necessary to maintain their physical safety.
By working and serving your loved one within the comfort of their own home, we aim to minimize any stress or discomfort they may feel at the prospect of receiving care. Discussing what care will involve prior to our introduction to your loved one will also go a long way to helping your loved one feel safe and secure in the decision to receive care. If you wish to learn more about memory care services or how to have a discussion about memory care with a loved one, we encourage you to speak to one of our dedicated staff members today.
Dementia is a debilitating disease, which can cause memory loss, confusion, distress and an inability to perform daily tasks. While the disease poses difficult and stressful challenges for patient and caregiver alike, there are ways to help make your loved one feel safe and maintain their dignity. Here, the caregiving professionals at Avila Homecare describe…
Read More...