Avila Home Care cherishes the life journey of each and every
one of our clients.
If you or your loved one would like to be featured in a story,
please call or email Gretchen at 347-678-9912 or gretchen@avilahomecare.com.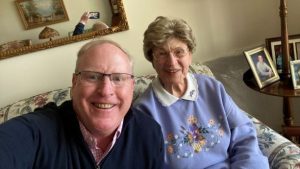 Margaret Sellmayer has abundant wisdom and a quick wit to share with Avila in this feature story. A renowned chemist for decades, loyal to her family and friends, and a woman of deep faith, at 92 years old, Margaret is a remarkable Avila Home Care Client, as well as long-time Oak Crest Senior Living Community resident and an inductee into the Maryland Senior Citizens Hall of Fame.
Margaret shares, "The secret to a long life is (1) faith in God and (2) a positive attitude- I have a lot to be grateful for; God is good!"
Read More