Meet Sarah McCullough,
Client Care Coordinator at Avila Home Care!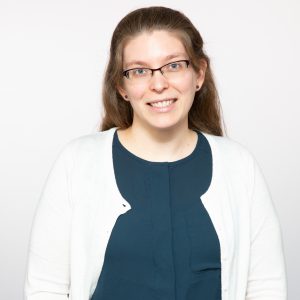 Sarah is from Washington State, and attended Simpson University in northern California, which is part of the Christian and Missionary Alliance. She majored in Business, with a minor in Cross Cultural Studies. After college she moved to Maryland to teach preschool and get her Montessori Certificate.
It was through her volunteer work with the disability's ministry at Grace Fellowship Church that she met Danny O'Brien, Founder and CEO of Avila Home Care. "I've always been devoted to serving people who aren't always "seen" in our society- learning and bringing to light their stories, and supporting them with grace and love. The chance to work as a Caregiver with Avila's clients was clearly in line with my life's mission."
Shortly after becoming a Caregiver with Avila, a position for Client Care Coordinator opened and Sarah was asked to apply. Sarah's favorite part about working with Avila Home Care is matching the needs of Avila's clients to the best caregiver whose skillset and experience aligns with those needs. "I dedicate a substantial amount of time getting to know each new client and their families, understanding the most salient aspects of their care needs, and then matching them with an Avila caregiver who offers the right kind of expertise, which is always accompanied by an abundance of compassion."
Sarah is the oldest of four sisters, and most of her family now lives on the East Coast. She is married with a six-month old baby girl, loves dogs, and is a baking enthusiast.
Read about our other wonderful staff and nurses at Avila Home Care!
With stay-at-home orders in effect and supply chain issues due to the COVID-19 pandemic, many seniors are finding it challenging to keep their kitchen shelves and refrigerators stocked with ample healthy food. Avila Home Care would like to share information with seniors and their loved ones about services that might be helpful. The Baltimore County…
Read More...