Avila's Partnership with Gilchrist, LifeBridge Health Partners and GBMC Healthcare
Avila Home Care's partnership with Gilchrist, LifeBridge Health Partners and GBMC Healthcare allows our clients to have streamlined access to the services of these leading medical institutions, while providing our Partners' patients with a continuum of care in the safety and comfort of whatever setting they call home.
Of the partnership, Cathy Hamel, President of Gilchrist, said, "GBMC and Gilchrist are partnering with Avila because we know their commitment to high-quality, person-centered care is aligned with the values and service commitments that we adhere to daily. More and more people are struggling to find the help they need for their loved ones, and we are grateful to have the Avila team as part of the GBMC/Gilchrist family."
Danny O'Brien, President and CEO of Avila Home Care, shared "We understand the needs of the elderly and the wonderful people who care for them and we are excited to work with Gilchrist, LifeBridge and GBMC to help seniors thrive in the homes they love. By partnering together, we can help people easily access the care they need, and in many cases, bring that care right into their homes. We are honored to partner with these renowned medical institutions to provide high-quality, compassionate care."
To learn more about Avila Home Care and their commitment to compassionate care, click here.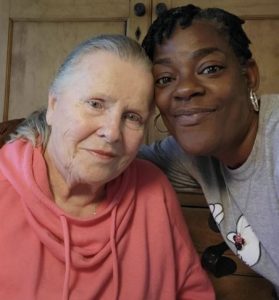 The youngest of three girls and three boys, Avila Caregiver Bernadette Lowther grew up in Baltimore and attended the Historic St. Paul Community Baptist Church, where she still worships today. "Once the foundation of faith is set, you have it forever.
Read More...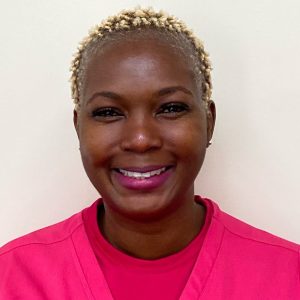 Lulu lights up the room, the telephone, or even the text line, with her bubbly, friendly, and happy personality! All of the Avila clients with whom Lulu has worked request her again and again. Lulu is exceedingly nice and professional, and her clients praise her for being both personable and efficient- plus she has a…
Read More...