The Best Winter Activities That Seniors Can Enjoy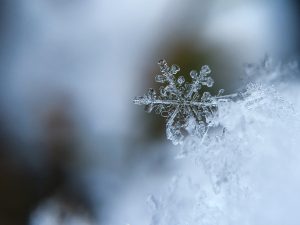 As you or your loved one ages, it can be difficult to find outdoor activities to enjoy as the weather gets colder. However, there are many relaxing and seasonal winter activities that can be fun for you and the whole family. Here, the home care providers at Avila Home Care explore many fun winter activities that seniors and their families can enjoy. 
Enjoy the Outdoors
In the early stages of winter, the weather is often still mild and perfect for spending time outside. If you live in an area with convenient access to nature trails or parks, you can spend time outside while the weather is still free from snow. If you have a pet, exploring new walking paths or meeting up with other dog owners can be a great way to socialize and stay healthy during the winter. 
Try Out Winter-Inspired Recipes
When the weather starts to get chilly, it may be difficult for seniors to be outside for long periods of time. However, indoor activities, such as cooking, can be a fun and leisurely activity for both seniors and their families. Pumpkin pie, butternut squash and hearty stews are the perfect winter food to make and may spark creativity when trying new recipes. Cooking also promotes socialization and community for seniors. Having potlucks and planning holiday dinner parties provide opportunities to spend time with friends in the comfort of a warm, welcoming home. 
Get Crafty
Test out your creative skills with various craft projects during the winter season. Making wreaths for your door or putting together a winter garland can spark your inner decorator and give you the chance to spice up your home with some festive decor. Making handcrafted holiday decorations is an activity that can be enjoyed and shared with grandchildren. If you want to keep your mind sharp, puzzles are a great way to challenge yourself and promote high cognitive function as well. There are a host of creative and winter-inspired activities to choose from during these cold months. 
Relax with Leisure Time
Do you have a favorite holiday movie from when you were young? Sharing some of your favorite seasonal movies from your childhood with the family is a great way to spend the winter season and enjoy quality time with loved ones. Take a day to get cozy on the couch, watch a movie and stay warm. If you want, bake some treats to eat while you relax and celebrate the holiday season. If you are more into books than movies, create a list of holiday books that you'd like to read (or re-read), and even join a book club. 
Enjoy the Holidays With Avila Home Care
The winter season is filled with holiday joy and events, but the colder weather may make it difficult for some seniors to stay active, both mentally and physically. However, there are myriad indoor and outdoor winter activities to keep you active and engaged. The home care providers at Avila Home Care offer mobility care, memory care and more so that you can make the most of your day-to-day life. To learn more, speak to one of our dedicated staff members today. 
The aging in place caregivers at Avila Home Care always encourage readers to discuss any health questions or concerns with a qualified healthcare professional.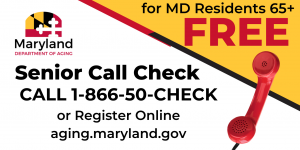 ​​​Maryland is the very first state in the country to offer a free telephonic service to check on the older population all across the state. This opt-in telephone service, Senior Call Check, ensures our state's beloved seniors are regularly checked in on so they can stay safe and their loved ones can have peace of…
Read More...