Meet Susan Skoda,
Business Manager at Avila Home Care!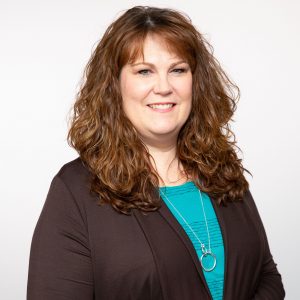 Originally from Rockville, Maryland, Susan has extensive experience in administrative business management, and has worked in the HVAC and financial industries for two decades. Susan began her career working with The Trane Company in their Washington, DC office, and transferred to the Baltimore office when she got married. Next, she worked at T. Rowe Price in their sales department, and was promoted to Executive Assistant to the Managing Director. After 5 years at T. Rowe Price, she left to raise her two girls, and then returned to the HVAC industry, this time with Central Tech Services as Executive Assistant, where she worked for 12 years.
A parishioner at Grace Fellowship Church, Susan learned about Avila's good work from Founder Danny O'Brien, who inspired her to work for this mission-driven company. "I love working at Avila because it allows for me to pursue both my purpose and my passion- growing and learning through serving others." In her role as Business Manager, Susan is responsible for overseeing Avila Home Care's payroll and billing, as well as the Human Resources Department.
"I have the gift of mercy- I always try to teach my daughters to treat everyone with compassion and empathy." Susan loves learning about the stories of both Avila's clients and their Caregivers, "they encourage me to be a better me. So many times elders in our society are just pushed aside, and Avila Home Care treats every single client with dignity and takes the time to listen to and offer what they really need."
Susan loves spending her time outside of work volunteering with her husband at church with student ministries and other activities. She also delights in musicals and theater, and making cards (rubber stamping) with friends. Susan has been married for 30 years and has two grown daughters- one is entering her senior year of college, and the oldest is married and lives in Carroll County with her husband. Susan is looking forward to someday becoming a grandma!
Read about our other wonderful staff and nurses at Avila Home Care!
Dental hygiene is important for individuals of all ages; however, seniors experience specific dental health issues due both to age and other factors. Here, the senior care providers at Avila Home Care discuss common dental health concerns for seniors, as well as strategies to maintain good dental health. Increased Likelihood of Cavities Cavities, or permanent…
Read More...
Avila Home Care's partnerships with Gilchrist, GBMC Healthcare and LifeBridge Health Partners allow Avila streamlined access to the services of these leading medical institutions should our clients need them. Here's a link to an interview with some great guidance for visiting with seniors this summer from Gilchrist Geriatrician, Dr. Jason Black on WMAR 2. If…
Read More...