How to Best Prepare Your Home to Suit Your Aging in Place Experience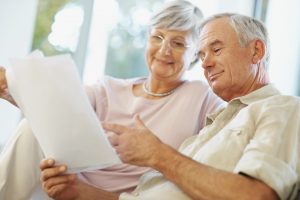 When seniors make the decision to age in place, it is important their home is suited to fit their lifestyle and needs. In addition, as we all adapt to the pandemic, there are important adjustments the elderly should especially make to prepare their home to be suitable for their extended stay. Here, the home care and aging-in-place providers at Avila Home Care provide tips on creating the most comfortable and safe environment for your aging in place experience. 
Make Home Alterations to Suit Your Physical Needs
When beginning the process of preparing your home for aging in place, it is important to consider your current and future physical needs and make adjustments accordingly. If you suffer from physical conditions that limit your mobility or require you to be in a wheelchair, altering your home to make navigation easier will help ease the transition into your aging in place experience. For example, installing a wheelchair ramp to get in and out of your home, widening doorways and creating an open concept layout can help you get around your home with more convenience. Moving dishes and food to lower cabinet shelves, and keeping your phone within reach are a few more ideas.
Make Adjustments Accordingly to Avoid Injury
If you are worried about falls when aging in place, consider updating your bathrooms to include walk-in showers or grab bars and safety rails to reduce the risk of falls. While no one wants to think about additional decline as you age, it is important to be proactive about setting your home up for the future of your aging in place experience. Finally, if you have a two-story home, consider installing a wheelchair lift in the near future to help you up and down the stairs on a daily basis.
While the events surrounding COVID-19 may be delaying your plans to make important updates to your home and install the necessary equipment to help you age in place successfully, you can still make small changes now that can go a long way. For example, something as simple as decluttering your space to minimize your risk of tripping or falling on an object can make all the difference during quarantine. In addition, spacing out your furniture to allow for wide-open areas and an open-concept layout can prevent the risk of tripping over furniture, which can lead to injury for seniors.
Check Out Avila Home Care's Aging in Place Services
As you age in place, you generally want to remain as independent as possible. To do this safely, it may be wise to make changes to your home to accommodate your physical needs. The dedicated home care providers at Avila Home Care are here to help you make the most of your aging in place experience by offering companionship, mobility, nutritional and supportive services. To learn more about how Avila Home Care can assist you, contact us today.
The aging in place caregivers at Avila Home Care always encourage readers to discuss any health questions or concerns with a qualified healthcare professional.
Some content in this article was sourced from AgingInPlace, Washington Post, Cleveland Health Clinic and U.S. News
Originally from Rockville, Maryland, Susan has extensive experience in administrative business management, and has worked in the HVAC and financial industries for two decades. Susan began her career working with The Trane Company in their Washington, DC office, and transferred to the Baltimore office when she got married. Next, she worked at T. Rowe Price…
Read More...