How to Find Senior Care in the Baltimore Area
So you've decided that your aging loved one needs professional care, but you don't know what the options are, or where to start with your search. Are they able to age in place in their own home? If yes, do they simply need a companion or personal care, or do their cognitive or physical needs necessitate home health care? Maybe they'd prefer to move to independent living with the option of eventually transitioning to assisted living, or perhaps they are experiencing a serious illness and you are considering hospice care.
Avila Home Care's leadership team has decades of experience in senior care and living, and we have built trusted relationships over the years with local care managers, caregivers, care facilities and renowned medical institutions in our community.
Where to Start?
When people are looking for care for their loved one, whether it be home care, assisted living, etc., Avila recommends the following two paths:
1.Work with a Geriatric Care Manager who will conduct an assessment of your loved one's needs, and help select the right placement and plan for your family. A Geriatric Care Manager has gone through specific training to achieve a professional certification. There is a fee for their service, but they are incredibly knowledgeable, and will help ensure a good match for your loved one. Locally, Avila Home Care recommends The Option Group: Geriatric/Aging LifeCare Managers. Ellen Platt, Founder, President & Certified Aging Life Care Manager at The Option Group shares, "I've been doing case management and advocacy for over 30 years, and I love to help families navigate longevity." After a thorough needs assessment, whether the client needs help at home or help transitioning to a facility, The Option Group will craft an individualized care plan, and support implementation of that plan.
OR
2. Connect with an Assisted Living Placement Professional, who works like a realtor for assisted living facilities. Their services are free to the consumer, as they receive a commission from whatever assisted living community their client selects. They know all of the different options, and can recommend one that fits your loved one's specific situation (location, budget, service needs, etc.)  In the Baltimore area, Avila Home Care recommends Assisted Living Placement ​- Maryland (assistedliving-placements.com). "We are a no cost senior housing service helping families find local and independent assisted living, Alzheimer's care, retirement communities and senior care resources," Kimberly Landon says. "We provide guidance and support before, during and after a relocation to eliminate the emotional stress and financial disruption that often occurs" during a transition.
Assess your Finances and Budget
Often times the financial issues that elders face as they are considering long term care are legal ones, like how to structure assets to qualify for Medicaid, or estate planning to figure out what assets they have to devote to their own care so that they may still leave an inheritance one day for their children or grandchildren.
Stephen E. Bailey, elder law & estate attorney in Towson, Maryland, is Avila Home Care's go-to expert on this front. From estate planning and administration, to Medicaid planning and accessing VA benefits, Steve's more than 30 years of experience practicing law will help you or your loved one plan, qualify to receive deserved benefits, and protect assets while you navigate the professional care landscape. Steve Bailey shares, "I not only draft well crafted legal documents for clients, but I provide trusted advice and your initial consultation is always complementary."
Baltimore Area Senior Care Options
1.Home Care
If you are considering home care, Avila Home Care has received over 290 excellent reviews and testimonials on Caring.com. For three years in a row (2019, 2020, and 2021), Avila Home Care has received the national award "Best of Home Care-Provider of Choice" from the independent home care research firm Home Care Pulse. This award is based upon Client Satisfaction Surveys of over 2,000 home care agencies nationwide.
Avila provides companion, personal and memory care, including medication reminders, meal preparation, supportive services and light housekeeping, transportation and end-of-life care. Avila is the Preferred Home Care Provider of two leading medical institutions, and our partnership with them facilitates our clients' access to health care if needed: GBMC HealthCare – Greater Baltimore Medical Center – Towson-Baltimore, MD and LifeBridge Health – The largest and most comprehensive providers of health-related services to the people of Greater Baltimore region.
Call Avila Home Care at 410-826-6100 and one of our Client Care Coordinators will talk through how we can best support your loved one in whatever setting they call home, including their own home, assisted living, a nursing home or hospice care.
And if you'd like, one of Avila's experienced Registered Nurses can assess your loved one's needs at no cost and in the comfort of their home. Avila's flexible scheduling and no long term commitment is a good option for seniors and their families who are exploring home care for the first time.
2. Home Health Care
If your loved one's needs require more medical support, but they would like to stay in their own home, Avila Home Care recommends working with a home health care provider, specifically HomeCare Maryland – We provide medical care for adults in the comfort of their own home. (lifebridgehealth.org) HomeCare Maryland is an affiliate of LifeBridge Health, and is a Medicare-certified and Joint Commission accredited provider of Home Health Services.
3. Independent and Assisted Living
For independent and assisted living, as well as memory care, Avila Home Care recommends our partner Springwell Senior Living (Independent & Assisted Living in Baltimore, MD from Springwell Senior Living). Springwell's partnership with LifeBridge Health allows them to enhance their health and wellness services by providing priority access to top medical experts.
Brightwood Living | Gated Senior Community in Greater Baltimore is another esteemed partner of Avila Home Care, offering luxury residences with home and health care support services as needed.
4. Serious Illness and Hospice Care
Gilchrist provides care at every stage of serious illness – Gilchrist Cares. Avila Home Care is proud to have our partner Gilchrist extend its services to many of our clients, from at-home elder medical care to counseling and hospice, their programs offer comprehensive, coordinated care that fully addresses a family's needs. As a nonprofit, Gilchrist is solely focused on helping patients live life to the fullest. Their services are covered by Medicare, Medicaid and most private insurers.
Making decisions about senior care can seem daunting, but Avila Home Care is here to help! Call us at 410-826-6100 to talk through you or your loved one's options.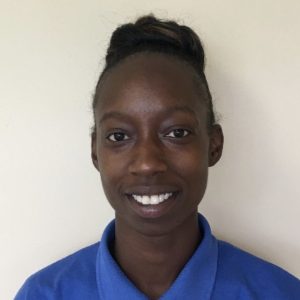 Latesha Boone is Avila's Caregiver of the Month for February, 2021! Latesha holds nursing assistant and medication technician certifications and has been a caregiver with Avila since August 2018. She has been faithful and committed to every client she has served, and we are thankful for Latesha's dedication and the difference she makes in the…
Read More...